This is the second in a new 3-part serialization on the Manifesto of the Elite Force Tour Diaries dating back to a particularly intense 13-day trip to Australia in the first part of 2008. Sorry it's been a while since the first installment, but for those looking for a refresher on where we were at
here's PART ONE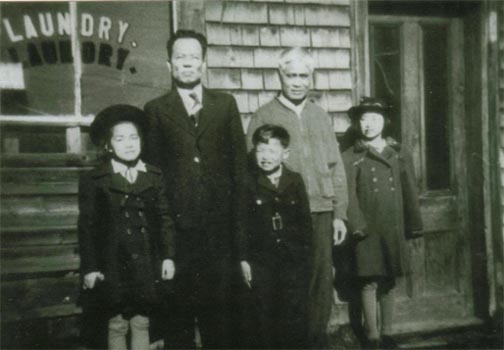 After FMF in Brisbane, the first night of the tour sees a long overdue return to the Chinese Laundry. This brilliant maze-like catacomb of tiny sweatbox rooms, hemmed in by squat ceilings, barely illuminated save for the odd psychedelic swirl of fidgeting lights, is a true clubbing institution, and almost anyone who's had the pleasure of playing there would concur that it's up there at the top of the must-play lists.
The Laundry's sound system is generous for the space (to say the least!), and it's possible for a DJ to completely engross and envelop a crowd in its subterranean intensity. Tonight Steve Bug is on the decks when I arrive and the room is completely locked into his deep, melodic and uber-spartan blip-house. It feels like stepping into a bath for a hot soak, and I can't help wondering how my rather more abrasive sounds will come across. The nature of the crowd, however, is very open-minded and they respond to the jacking up just fine, and come the 4am curfew it's a seething throng, ramped to the hilt and baying for more. From coming off the decks to the pick up for the airport I have all of two & a half hours, and by the time I've showered & tried to control my endorphin levels I manage all of 90 minutes rest.
The flight to Perth's a long one, but by now my body clock is too conflicted to know what to do with it's own growing sense of exhaustion, so I end up doodling on my laptop, mindlessly re-ordering blocks on data in Ableton & wondering for all the world what the Perth festival will bring.
I'm due onstage at 3.30pm and it's already 35C and rising. No time for rest, I head straight to the site and as we pull up outside what looks like a circus tent I'm convinced they're dropping me at the wrong arena. Local hero Micah is pounding beats out of the speakers & to my complete surprise the tent is almost full & bouncing in the sauna-like heat. If my jaw could hit the floor it would, but I settle instead for trying to keep my fluids up & making sure I stay upright, & ultimately turn in what's probably the best set of the tour with a raging punk energy that draws from & gives back to the crowd in equal measures.
Luckily the aftershow party I was due to play in Perth was canceled at the last minute, so I was able to kick back, grab some beer, some vodka & some red bull and properly hit the site to check out what some of the other DJs are playing. Eddie Halliwell's spanking out some tough, melodic trance/house but it's his scratching of the CDJs that really takes me aback, with a rigid precision that's quite something to behold, even if the music doesn't hold me in it's thrall for long. Roger Sanchez is next up on the same stage and wit the sun shining and the music bumping, it seems like a wise soundtrack for the setting sun over the Perth skyline.
After that I hook up with Tom from Evil 9 and we head off to catch some of Who Made Who playing live ... clearly a band on top of their game, I spend a good half hour marveling at their ability to craft such a tight & fulsome sound from just three instruments. By then I'm starting to fade a little, and whilst I'd love to have seen the Chemicals play here, my body said no & before i knew it I was crashing hard back at the hotel.
I then headed off to Melbourne for some rest & relaxation, and to hang out with my sister, who lives there with her family. However, midweek the Chemical Brothers were doing an indoor show at the Vodaphone Arena and Future offered me tickets to the show, which was far too good an offer to refuse (even though initially I'd promised my ears a rest). It's a monumental show that night. Indoors the sound lifts you off the floor, but it's the lights that really seal the deal - indoors they burn retinas, and there are moments within their set which are simply staggering in their intensity ... the way that 'Believe', for instance, is transformed into 4 minutes of pure sonic tsunami, layer on layer of noise is ladled on thicker & thicker with a 3D visual rush that's every bit as overwhelming as any chemical high you care to imagine. Occasionally they take their foot off the gas, but it's the light & shade that gives the impact moment real bite, so the likes of 'Surface to Air' are a real joy to hear in the live arena.
We stumble into the night not so much with our ears ringing, but our eyes. Great show ... now on with the job in hand!
[ ... to be continued ... ]